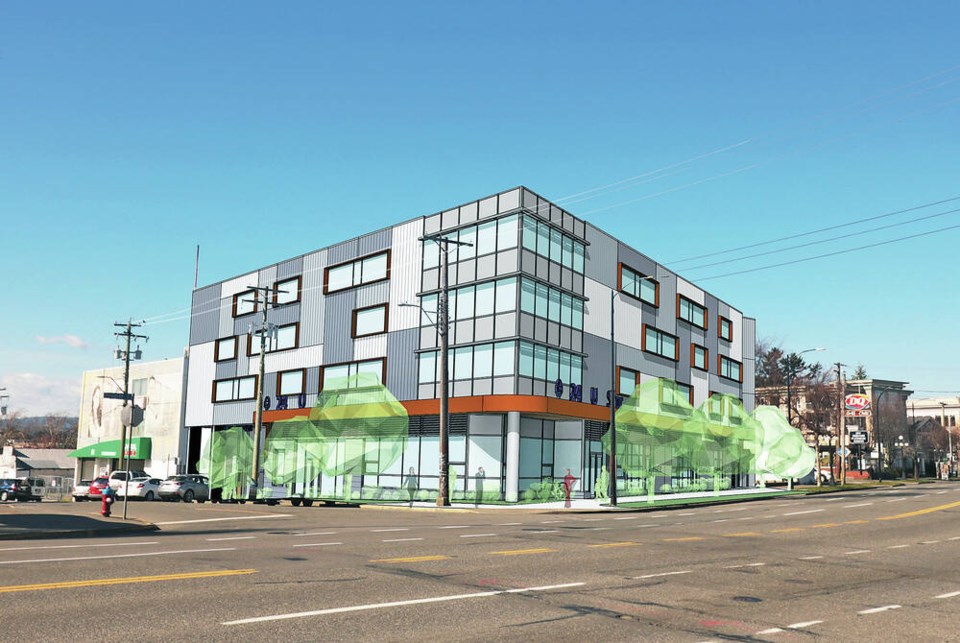 The City of Victoria has waived a public hearing for a project that will transform a parking lot on three city lots into a four-storey mixed-use commercial building at the northwest corner of Douglas Street and Queens Avenue.
Council unanimously gave initial approval this week for the $17-million four-storey building, which will feature retail and light manufacturing space on the ground floor and a self-storage warehouse in the rest of the building.
The retail spaces facing Douglas Street will range in size from 335 to 2,534 square feet.
The 56,500-square-foot building, which takes design inspiration from stacked shipping containers, will offer retail entrances along Douglas Street and a lobby and entrance to the self-store facility off Queens Avenue.
In approving the project at 2300-2312 Douglas St., the city noted it is consistent with guidelines in the official community plan.
And while council passed a motion last month to prohibit self-storage as a permitted use in this type of zoning, applications that were already in the queue as of June 15 of this year were allowed to continue.
Construction of the building is expected to start next year.