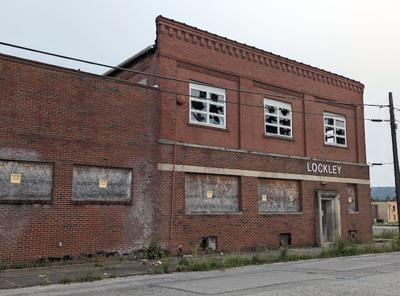 A four-story self-storage facility is being proposed at the location of the former Lockley Manufacturing building in New Castle.
The New Castle planning commission heard a presentation Wednesday for the proposed 119,050-square-foot facility to be located at 306-310 Grove St.
It is proposed that the current building, owned by Asset Realty & Construction Group, would be torn down for the new facility, which would include interior loading, surface parking, new driveways and associated site improvements.
The planning commission voted 3-1 to recommend city council approve a conditional use request for the proposed project.
Katherine Weiss, one of the project's two engineers from Philadelphia-based Dynamic Engineering, said the facility would get new lighting, stormwater protection and other utility services, while the area would get an environmental cleanup before and after the building demolition.
There would be 12 parking spaces, an interior trash enclosure and 121 plantings (32 trees).
The facility would be climate-controlled, handle large box and semi trucks at the loading dock, have a manned office space and two or three maintenance workers.
She and Angelo Papa, Asset Realty's attorney for the project, both said the facility would meet the character of the existing neighborhood, and believe storage facilities are needed for the area.
"It's in a suitable location. I believe there's a need for it. I believe there's a market for it," Weiss said.
Weiss said the project would need dimensional variances, which would require approval from the New Castle zoning hearing board.
She also hopes to submit the project's full land development plan in the fall.
Planning commission member Lawrence Williams cast the lone dissenting vote, while commission Vice Chairman William Morgan was absent from the meeting.
Williams cast his no vote due to his belief that there could be another project or use for the space that would be more beneficial to the community, and could better connect to new developments and projects coming to downtown and along East Washington Street.
City council will hold a public hearing in the future to determine whether to grant the conditional use request for the project.