Using the Market Discovery Tool from StorTrack's Explorer product, we identified Bellevue, a city located across from Seattle on Lake Washington in Washington. With over 100 parks, Bellevue is known as "a city in a park" though it is still the fifth largest city in the state.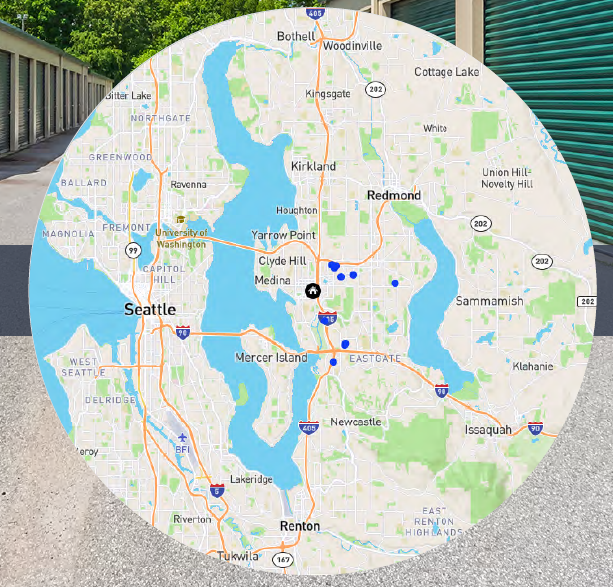 Current Supply
At 5.77 square feet per capita and with a population anticipated to grow to 156,728 by 2025 (up 7.24% since 2020), the city could potentially tolerate new supply.
New Supply
Public Storage is currently developing their seventh facility in Bellevue, a 275,440 square foot building which is expected to open in May of 2023. Though this will alter the current gross square footage among the 11 existing facilities from 5.77 to 7.58 in 2023, the growing population and high rental rates still make this a desirable market.
Market Rates
High market averages for rental rates are led primarily by Public Storage as indicated by the below chart which represents standard 10 x 10 units on the ground floor.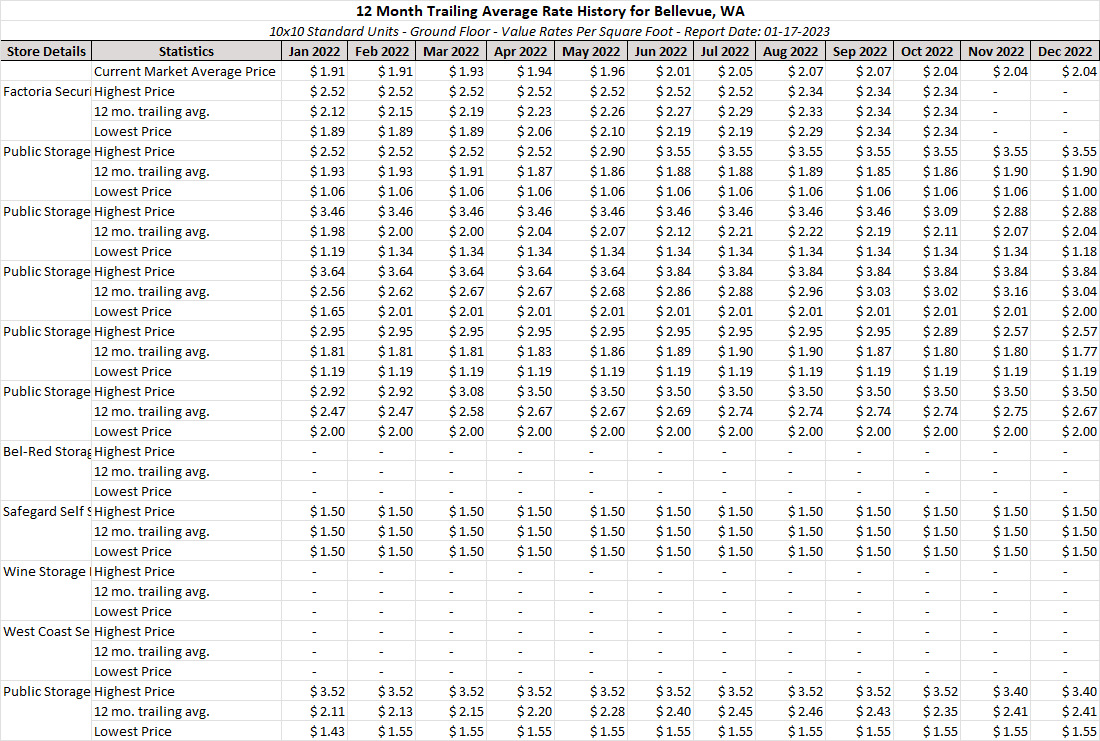 Climate-controlled 10 x 10 ground floor units rent for nearly 27% more. Limited rate data is due to lack of advertising which, in a market with inferior rate averages, could imply a lack of demand however with the average rate per square foot 31% and 51% higher than the state and country, respectively, one could assume this is a healthy market.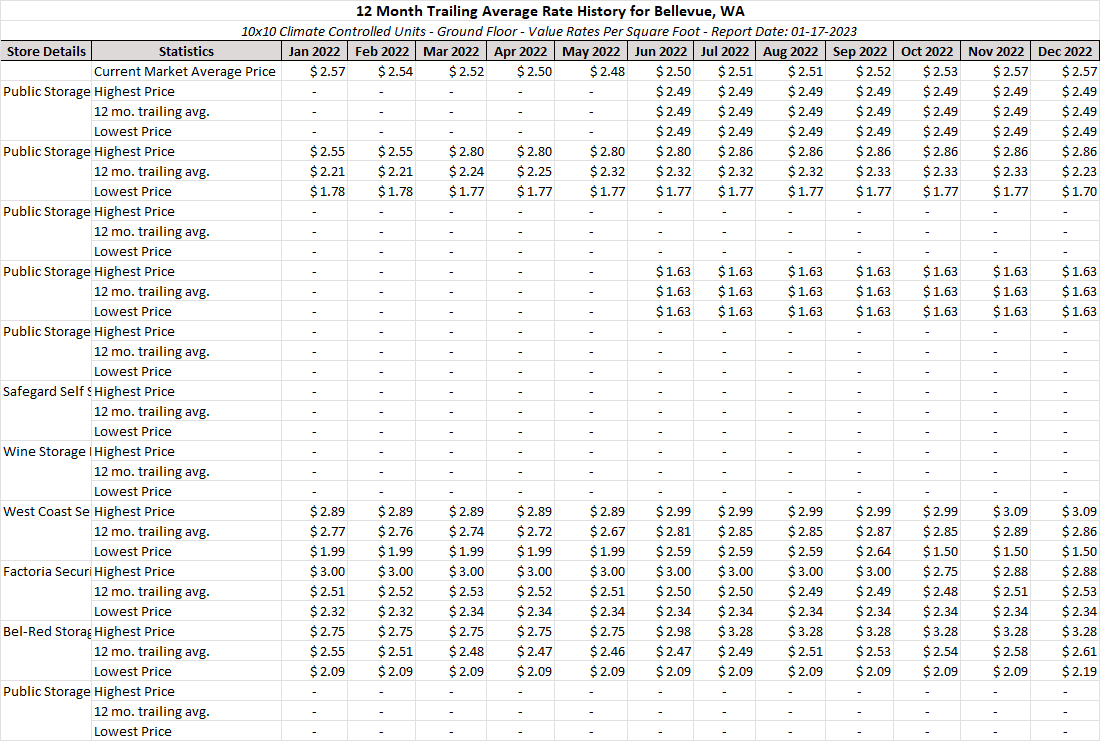 To view additional metrics and learn if this area presents a viable investment opportunity, visit the link labeled "Click Here to View Market Information".
To purchase a full report on another market, click here.