StorTrack's featured market this month is Redmond, WA. Redmond is located 15 miles east of Seattle. The city prides itself on its high quality of life with 57 schools, a healthy economic base, and an emphasis on quality development and protection of the natural environment.
How is Redmond as a self-storage market and is it a good place to consider investing in? We've used StorTrack's Explorer platform to look at some metrics to analyze its potential as a self-storage investment.
Self Storage Market Metrics for Redmond, WA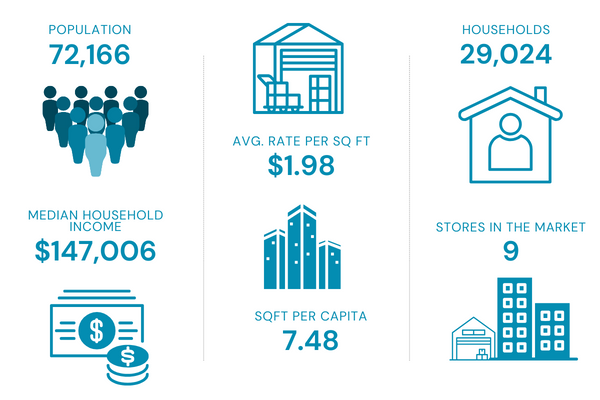 Current Supply:
There is a 7.48 square feet per capita supply in this market. For comparison, Washington's square feet per capita is 8.70. Out of the 9 self-storage stores currently operating in Redmond, one is a REIT, six are mid-size operators and two are small-size operators. There are no new planned development projects in this market, though there are 70 active projects across the state.
Rate Trends:
Rates in Redmond have trended down in the last 12 months, by -1.31%. The average rate per sq ft for standard, non-climate-controlled units is currently $1.89 and $2.07 for climate-controlled units.

View the Market Report for Redmond, WA

Is this a good market for you to invest in? To understand Redmond's potential as a self storage market, view this complimentary report, giving you useful market statistics and metrics. Additional metrics available with report purchase.

Explorer is StorTrack's market analysis platform for self-storage operators, investors and developers.
Explorer is available for the evaluation of any primary, secondary and tertiary market in the US, Canada and the UK.
To purchase a full market report for this or any other market, go to explorer.stortrack.com.
Sign up for free to start evaluating self-storage markets.