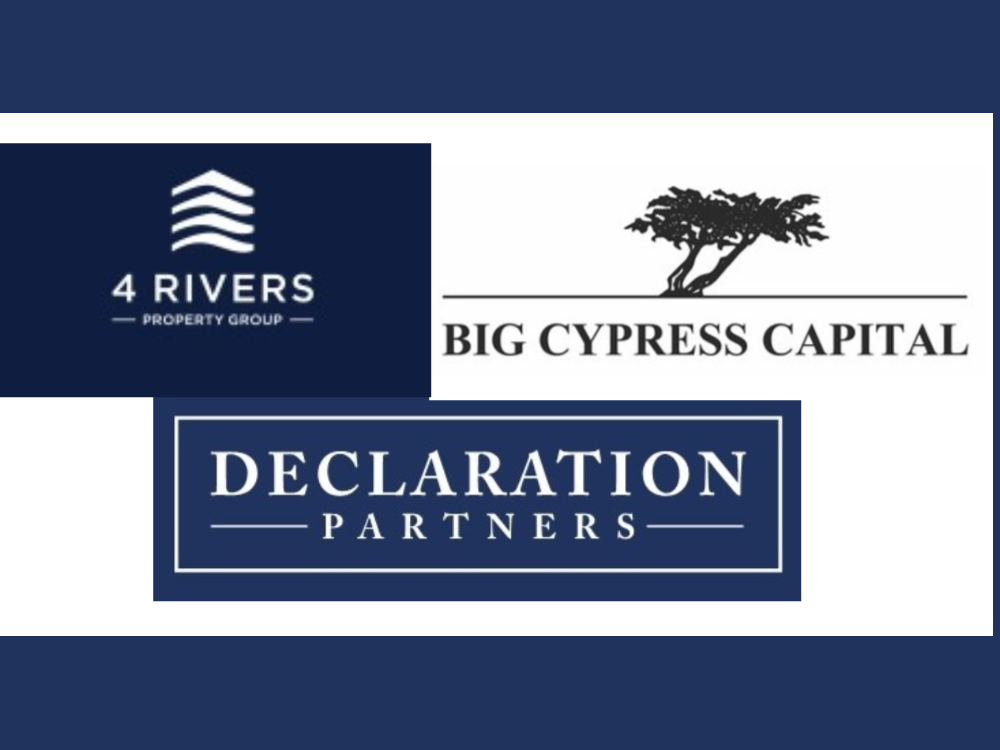 Big Cypress Capital, an SB360 Capital Partners affiliate, along with 4 Rivers Property Group and Declaration Partners (the "Partnership"), announced the formation of a joint venture to develop ground-up Class A self-storage facilities in high-growth markets throughout the Southeastern US.
In announcing the joint venture, the Partnership also disclosed it completed its first land acquisition in Southwest Florida in 2Q 2023. Development on the high-traffic site located on US 41 in Sarasota will commence by early 2024 and deliver approximately 12 months later.
The Partnership will engage with best-in-class third-party operators to lease and manage each project. Third-party management for the venture's first project will be announced at a later date.
"The successful creation of this joint venture exemplifies and validates our primary organizational thesis and further establishes proof of our strategic operator platform's unique value proposition," said Big Cypress CEO Max Mazzone.
This high-profile Sarasota project is Big Cypress Capital's second ground-up self-storage development in Florida and its eighth ground-up self-storage project across eight East Coast MSAs.
"We are excited about this collaboration between our Big Cypress affiliate and the teams from Declaration Partners and 4 Rivers Property Group," commented Aaron Miller, President of SB360 Capital Partners. "This Partnership brings together our collective strengths and resources to capitalize on the demand for high-quality self-storage facilities in the Southeast."
Mr. Miller also expressed enthusiasm for the continued growth of Big Cypress Capital and its strategic alliance with other real estate industry leaders.
"Big Cypress's participation in this joint venture exhibits the range and diversity of SB360's holdings and our operations across multiple industries."
The Partnership anticipates making additional announcements for other upcoming ground-up development projects in high-growth Sunbelt markets in the coming months. The goal is to build an attractive and geographically diversified institutional caliber portfolio over the coming years.